Free-standing pool for aquabiking
The Fit's Pool is a removable self-supporting pool that combines the simplicity of spa installation with aquafitness equipment.
It allows those who do not have a pool to discover the pleasure of aquafitness. Its modular structure made of high-density insulating foam side panels gives it exceptional rigidity.
Description
ADVANTAGES
Compact dimensions

Centralized digital control

Heating water until 42°C

Filtration pump

Whirlpool

LED lighting

Secure insulation cover

Compatible with 2 aquabikes

Easy assembly in 1h

EASY ASSEMBLY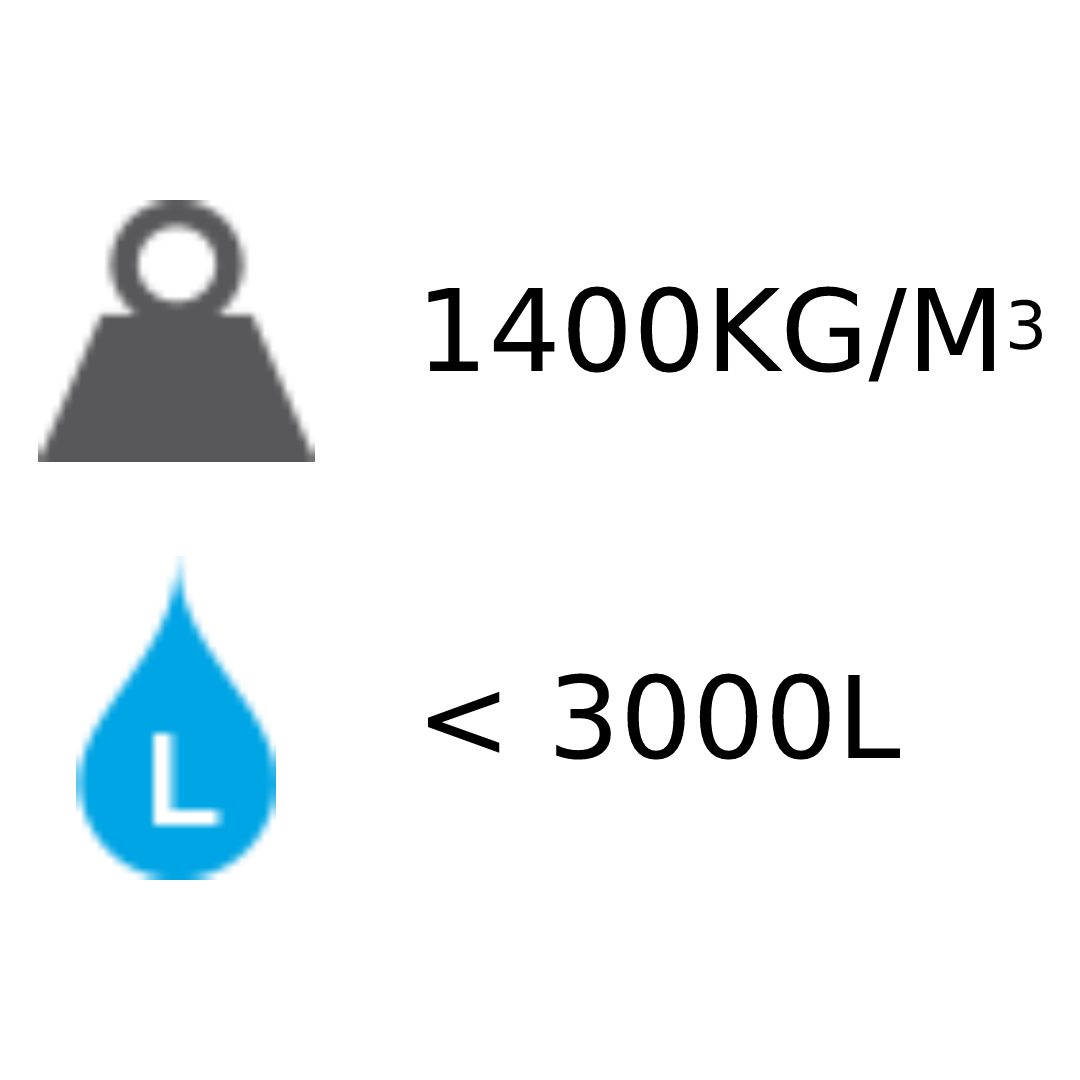 OPTIMIZED VOLUME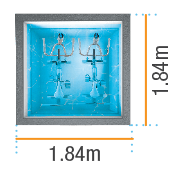 COMPACT DIMENSIONS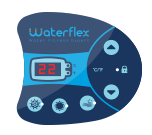 DIGITAL CONTROL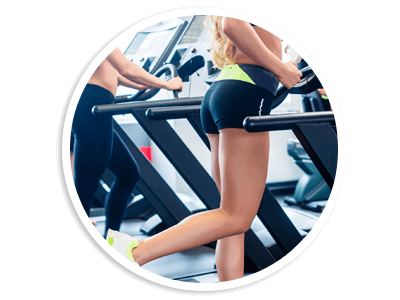 Fitness clubs without swimming pools can now offer aquatic fitness training and create a special aquafitness zone.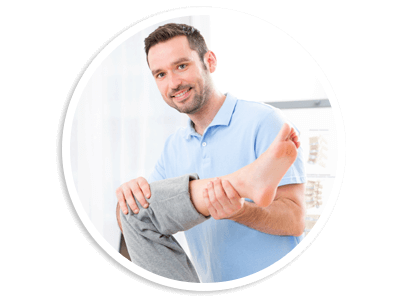 New aquatic re-education tools that can be easily incorporated into all studios owing to their compact design.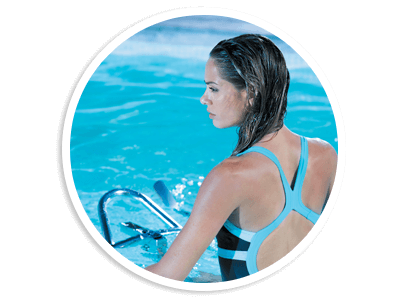 To aquabike at home all year round. It is easy to incorporate into a terrace, garage or area to transform it into a personal fitness centre.
Use it with Aquabike or Aquatic Treadmill
The Fit's Pool allows you to enjoy the benefits of water by combining the benefits of aquatic sport. You can use it with our Aquabike or Aquajogg Aquatic Treadmill. You can therefore do your fitness training, as you wish and according to your physical condition without any impact on the joints.
Better together!
You have the option to add a second aquabike to do it as a couple or with a friend or indeed to choose from the whole range of Waterflex equipment. You have a wide choice available to you and we certainly have one that meets your needs: figure, cardio, re-education or muscle strengthening!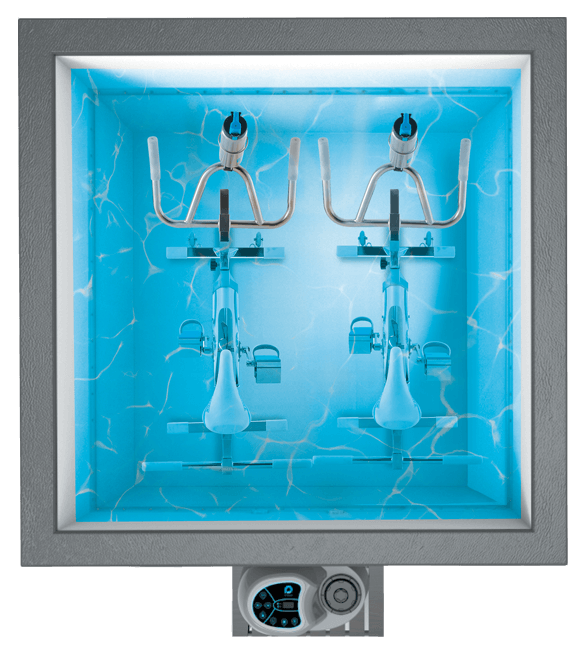 Filtration, Heating, Jets
The engine block of Fit's Pool is a concentrate of technology. Its digital control panel can handle both water filtration and temperature, but it is also equipped with an air pump to generate massage bubbles distributed around the pool. Intelligent, it warns you when it's time to clean the filter cartridge.
The control panel is also lockable to prevent mishandling during or after your session.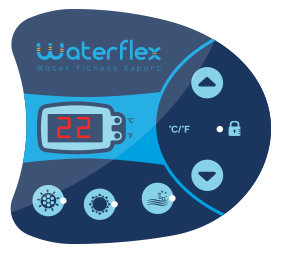 The Fit's Pool can be positioned wherever you want, even in a room with reduced access, thanks to its removable structure. Its minimum footprint of 4m2 allows you to create your aquabiking space or whatever you want.
The assembly is extremely simple and no tools are needed. The Fit's Pool is designed to offer you all the security of a public use, since it is equipped with a stainless steel ladder facilitating the ascent and descent in the basin, as well as a removable inner bench for your relaxation sessions.
Inflate the lid with the engine block, and place it on your Fit's Pool, the adjustable straps will lock to prevent access to children. The lid also prevents heat loss to keep water at the desired temperature by limiting energy consumption.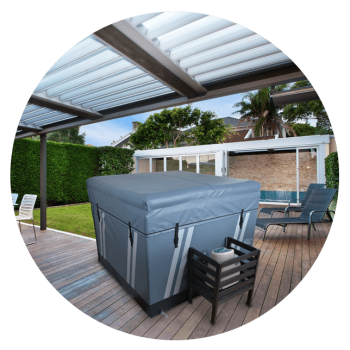 | | |
| --- | --- |
| Materials | Steel structure / Polystyrene panels / Reinforced PVC liner |
| Capacity | 2 persons |
| External dimensions of pool | L 184 x W 184 x H 128cm |
| Internal dimensions of pool | L 154 x W 154 x H 127cm |
| Volume of water | 2867 L |
| Height of water | 120cm |
| Weight (empty) | 132kg |
| Total weight in operation | 3132kg |
| Electricity supply | 230V – 50Hz / 2070W |
| Heating | 2000W |
| Filtration pump | 40W (1200L/h) |
| Air pump | L1: 400W  –  L2: 650W  –  L3: 850W |
| LED lighting | 30W |
| Max temperature | 40°C |
| Warranty | 2 years except wearing parts |
| Test certificate | CE |
| Heating efficiency (outside temperature 20°C) | 0.5 – 1.5°C/h |