The founder of company has proven his expertise since 1984. Under his organization, more than thousands pools been completed ranging from;
Competition / Diving Pools for Swimming Sport Complex

Water Theme Park

Hotel / Resort Swimming Pool

Recreation Club Swimming Pool

Condominium Swimming Pools (Hot / Cold water)

High end domestic Swimming Pool (Hot / Cold Water)

Hydrotherapy Pools for Hospital, Rehabilitation Centre

Water Features

Floating Fountains

Fish Ponds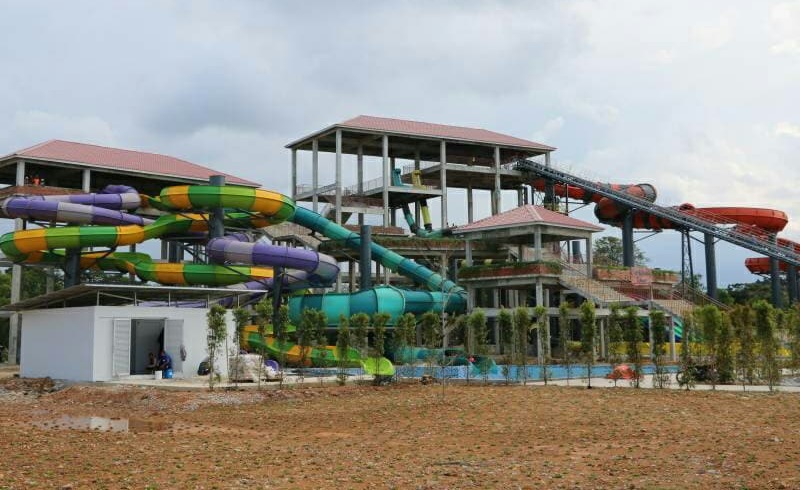 In year 2009, we have bring in the world class counter current swimming machine from USA…Endless Pools. The product ranging from residential to commercial application that proven and used by the world's top physicians, physical therapists and athletic trainers for rehabilitation and low-impact exercise.

We proudly being Endless Pools (USA) Exclusive Dealer in Malaysia & Singapore and also undertake markets in Indonesia, Bangladesh, Maldives, Bhutan. We also recognizedas a Platinum Level Dealership (Top 10 company worldwide for Endless Pools products).

In our regions, Endless Pool been recognized and received awarded of the BEST BRANDS of Swimming Pools under Product Branding Category of Leisurein Asia Pacific by The BrandLaureateSMEs Chapter Awards on year 2010 & 2011.
One of undertake project range. Our design hydraulic fluid systems has proven to cater unique, special and latest world class water park interactive facilities in several Water Parks in Malaysia. Those system includes Racer Water Slides, Cannon Bowl, Sky Box, Raft Ride , Lazy River, Wave Pool, Water Interactive Pools. Design pool water quality parameter are based on latest technology from high quality products to cater massive usage and also compliance with local authorities. All equipments & components i.e. Hi-speed filtration sand filter, self-priming pump, chemical sanitizing equipment, pool fitting, underwater light, pool maintenance accessories, competition equipment etc are genuine from Pentair (USA), Chadson Engineering [Australia], ESPA [Spain], BSV [Spain] etc which is one of largest Pool Equipments Manufacture in the world.
We are first Swimming Pools and Spa equipments retail shop in Malaysia. Our Pool Shop division provides Cash & Carry of complete range of:for the following from USA, Australia, England, Spain, France, Hong Kong, China.

Ordinary pool equipment, pool consumer items, pool care products, spare parts i.e. circulation pumps, sand filters, cartridge filters, salt chlorination, Chlorine [tablet / granular], PH controls, water clarifier, maintenance tools, Robotic Vacuum System etc.

White Ion / Silk Bath System made in Japan produce Micro / NanoBubble Generation Technology for all kinds of bathtubs and spa pools.

Urban Wooden Pool [Procopi; made in France]. Practical, solid, beautiful and very safe, URBAN pools are made from wood harvested from sustainably managed forests. URBAN pools are innovative: they combine the advantages usually associated with top end pools, with the practical advantages of more modestly sized pools.

Visit our showroom today to discover more about our service offer.