The sport aquabike
The WR4, an efficient water bike with real pedaling fluidity, is recommended by many physiotherapists.
The WR4 is equipped with an adjustable hydraulic resistance system for customizing a wide choice of exercises. This system creates a whirlpool effect, providing a draining massage that stimulates the blood circulation in the lower limbs.
This bike propose to smoothly tone the buttocks, make your legs seem lighter and reshape the thighs. The WR4 is designed for intensive daily use.
Description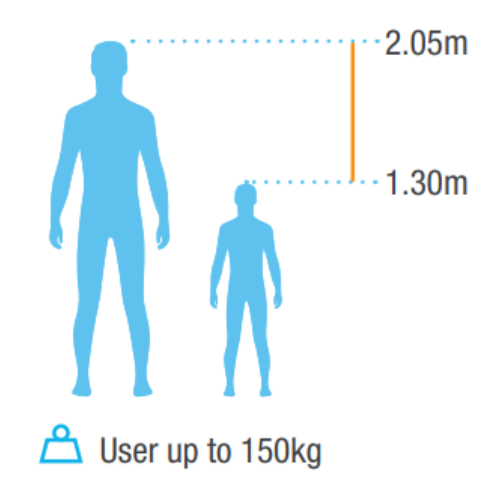 Ergonomics for everyone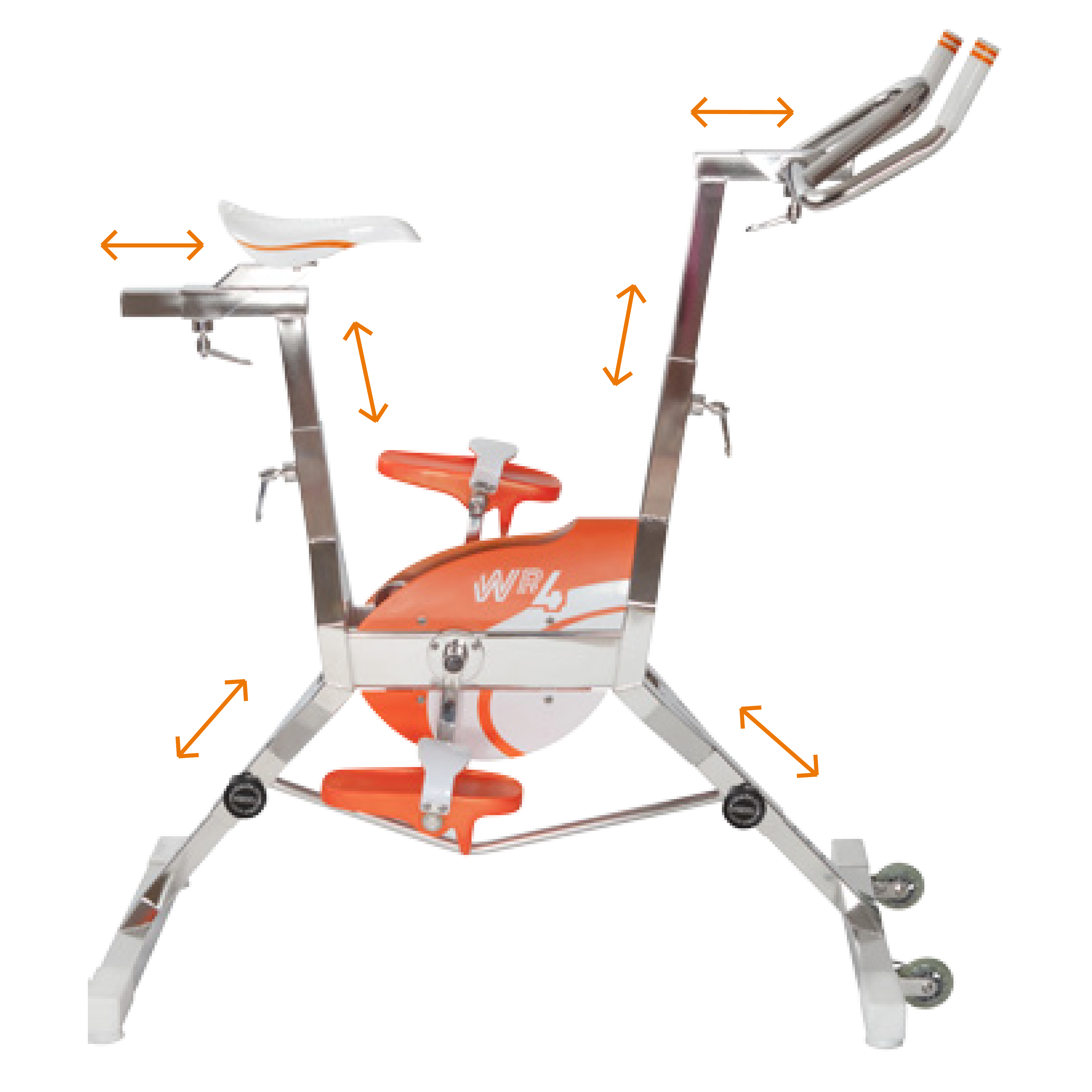 User-Friendly Adjustments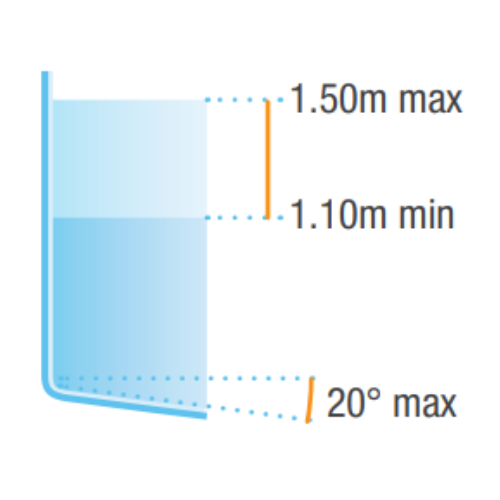 All Pool Types
Adjustable Hydraulic Resistance with Aquapalm 2 System
The WR4's Aquapalm 2 system contains 4 rotating blades to improve the performances. The scoop shape offers additional support in the water and increases the resistance; the user can adjust this hydraulic resistance system by rotating each of the blades, while being seated. This technical improvement has appealed to sports clubs, physiotherapists and thalassotherapy centers.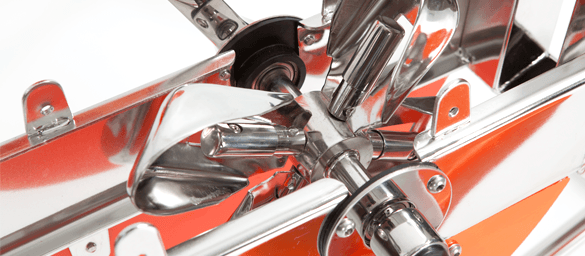 The WR4 allows you to work on endurance, keep your shape, work on the cardiovascular system and on respiratory capacity. It offers complete & effective training that calls upon the7 muscle groups: essentially, the quadriceps, calves and harmonious toning of the buttocks, thighs and abdominals, as well as the top of the body. This helps to hone and tone the figure.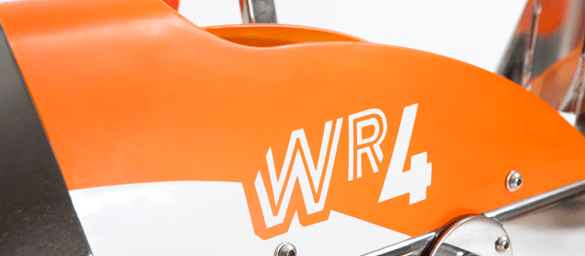 Resistance of AquaSpeed 2 pedals
The WR4 is fitted with new AQUASPEED 2 thermo-moulded pedals, with a more anatomical shape and fixed straps (36 to 44). They accentuate the resistance effect by reinforcing forward and backward pedalling. It is always used barefoot for greater comfort.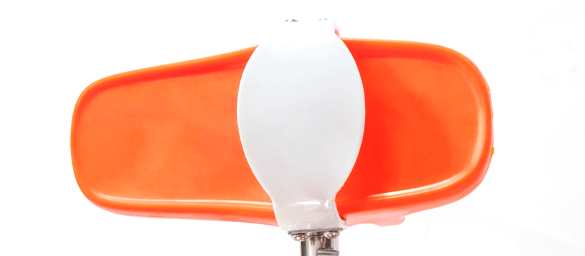 Thanks to the new handlebar design, the WR4 offers three different training positions to suit everybody's needs: a standard option, a road bike option and a challenging race position. The positions are more natural, with handling made easier for maximum comfort, particularly in the race position.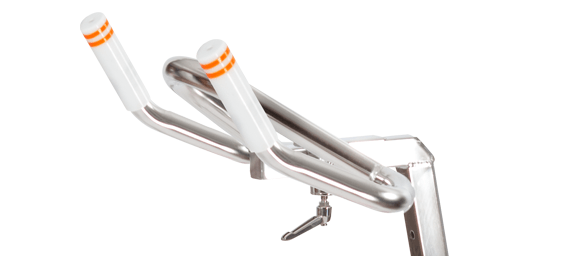 The distance between feet and saddle has been reduced for a more realistic sensation and in order for the aquabiker to feel more as one with their equipment. Biomechanics have been respected in order for each person to be in tune with their anatomy.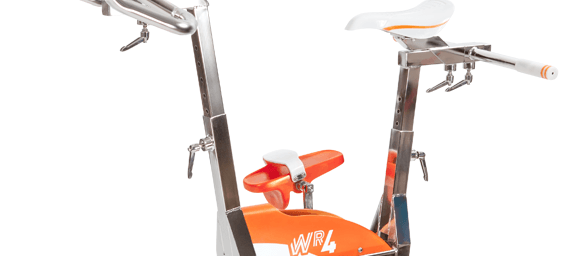 Maximum user comfort has been achieved through the introduction of new reference marks, allowing the position of the saddle and handlebars to be changed without disturbing the cyclist. Accurate setting of the position is guaranteed by 0.5mm graduated markers.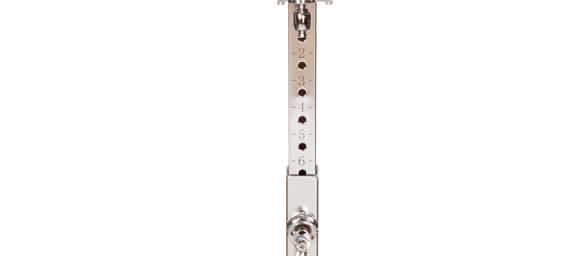 Thanks to the new perforation system, WR4 provides fast water drainage. This technical innovation is unrivalled and revolutionary, lightening your aquabike to make it easier to get out of the pool.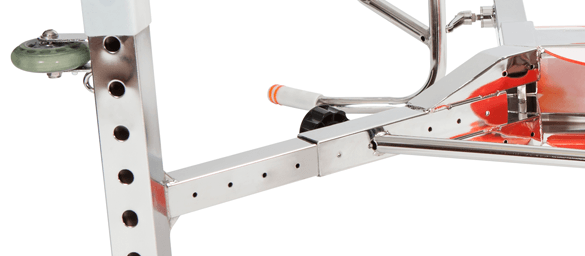 The finishing touch to your water fitness exercises
A rear training bar and resistance bands is included. It enable you to do exercises in addition to pedalling or to stretch after your water fitness session.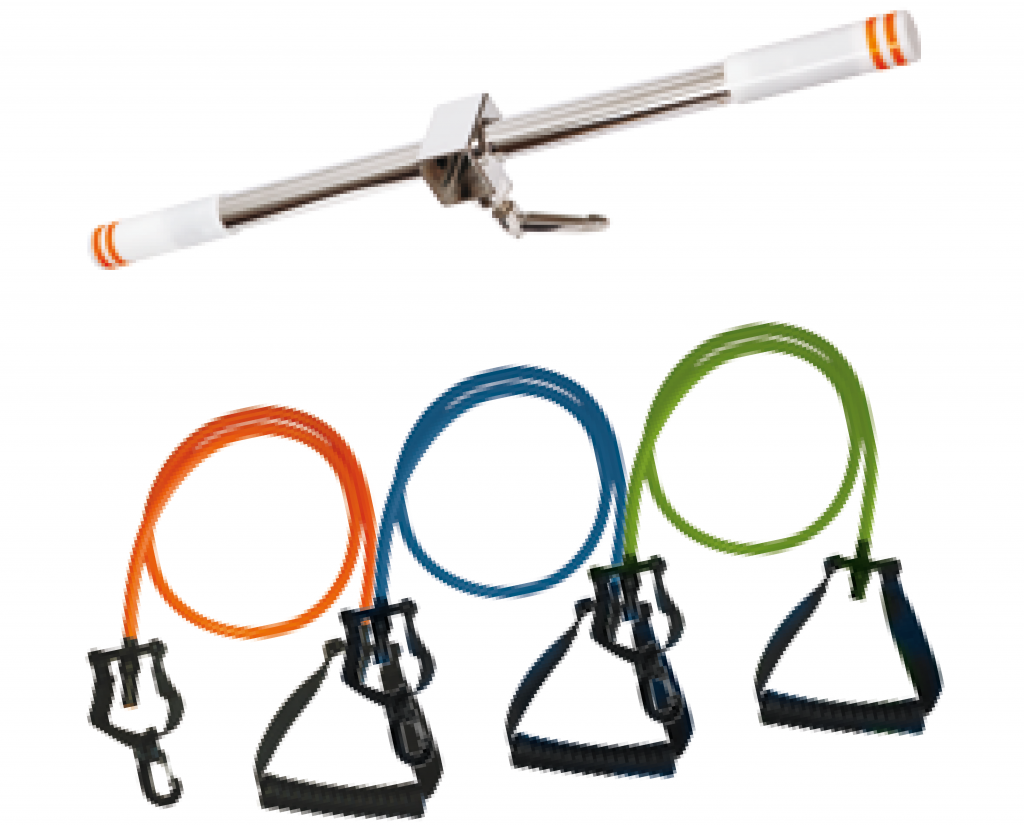 A sacrificial anode is fitted to the WR4 to protect it from corrosion. The anode is made out of a softer metal that will corrode in its place and afford it maximum protection in salt water or saline-chlorinated water.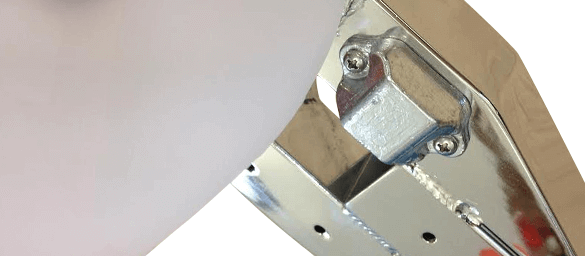 | | |
| --- | --- |
| Material | 100% Marine quality stainless steel (AISI 316L) |
| Finish | Brushed steel with corrosion protection treatment |
| Resistance | Non-modifiable resistance thanks to the AquaSpeed pedal 2 design |
| Saddle | Perforated PVC, anatomical design, comfortable to sit on and easy to maintain |
| Pedals | Stainless steel ball bearings and sealing rings |
| Pedals | In non-slip EVA, perfectly adapted for barefoot use |
| Handlebars | Ergonomic design with non-scratch handles |
| Adjustable | In height and in depth of the handlebars and saddle, in front of and behind overlaps |
| Wheels | Stainless steel ball bearings on white non-scratch wheels, easy movement |
| Stability | White non-scratch stability pads |
| Coating | Adapted to all coatings (liner, PVC, tiles, polyester, etc.) |
| Water type | Suitable for thermal water, seawater and chlorinated water |
| Tightening | Innovative click & turn system for a vertical position, prevents injury |
| Weight | 22.6kg |
| Min. Dimensions closed | L 94cm x W 55cm x H 116cm |
| Max. Dimensions open | L 122cm x W 55cm x H 153cm |
| Depth | 1.10m to 1.50m |
| Warranty | 3 years for the metal frame, 6 months' parts wear and tear |