The WOODEN POOLS. Made in France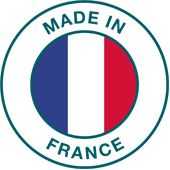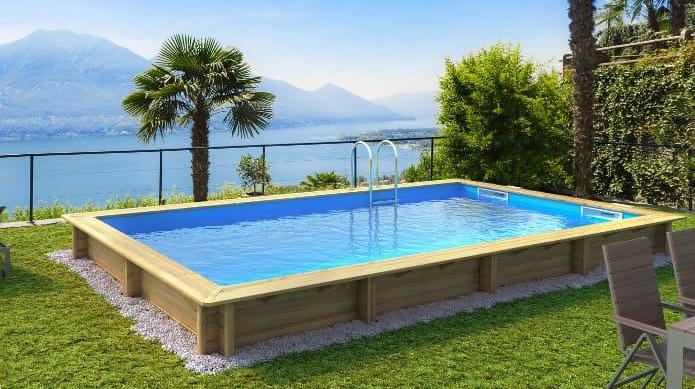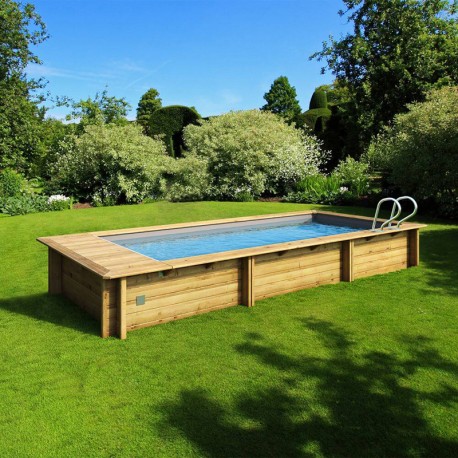 2m x 5m x 1.2 m deep Wooden Pool + Water Quality System…RM 38k++
The WOODEN POOLS are made of wood sourced from sustainably
managed forests. The quality of the wood selected, and the class IV autoclave treatment, are labelled CTB-B+ SP by the CTBA.
Autoclave treatment is the best ways to protect the wood from biological threats that often appear in moist environments e.g. insects, fungi, molds etc.
THE BEST OF TECHNICAL KNOW HOW AND SAFETY
For your comfort and safety, Urban pools are fitted with submerged automatic covers*, a feature usually associated with large, high end pools. Housed under the pool edging, the submerged cover keeps the pool water clean and warm. It secures and protects your pool with total discretion.
In addition, URBAN pools are fitted out with high-end, state of the art technical equipment: LED underwater lights, automatic filtration management, in-pool aluminium ladder with 3 treads (in two sections) with stainless steel handrails, a wooden access ladder, a skimmer and return fitting the same colour as the liner and automatic cover. *complies with the pool safety standard NF P 90-308.

This Slime & Gunk could be Lurking inside your Plumbing & Jets
Jetted Bath

Hot Tub

Swim Spa

Swimming Pool
Ahh-Some Bio Cleaner
Environmentally-Friendly Formula

Gently Scrubs Inside Your Plumbing & Jets

Up to 16 Cleanings per 2oz Jar*

Reduces Shelf Space

Non Hazmat

Safe for ALL Plumbing & Shell Surfaces

Non-Corrosive & Non-Acidic

Septic Safe, Green Bio Cleaner

Won't Etch or Disintegrate Components


The Disappearing Drain Cover.....
You put a lot of time and thought into designing a beautiful pool or spa. Why stop short by using ugly drain covers that detract from your design? VGB, ANSI/APSP 16-2001 and NSF/ANSI 50-2009a Compliant…Made in USA…
HydroFLOW provides the ultimate in water care technology to global business, industry and consumers – reducing limescale, preventing biofouling and offering chemical free solutions with a difference.
HydroFLOW units utilize a unique technology to transmit n electric field into the pipe and the water inside. This technology Works on all types of pipes material without the need for any cutting or plumbing, making it ideal for retrofit. The signal can travel throughout the plumbing network, both upstream and downstream, to protect the entire system.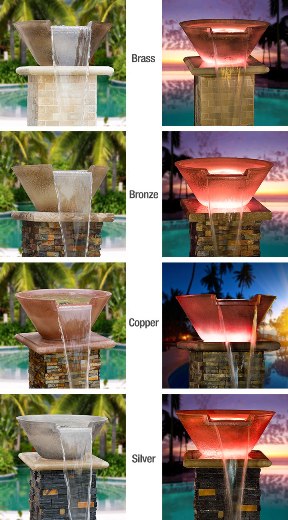 The Only Water Fountain Bowl With Elegant, Lighted Fire Effects.
The MagicBowl Water Effects pool fountain bowl from Pentair adds dramatic sights and soothing sounds to your poolscape. The striking design of MagicBowl can be appreciated as an architectural element by day. By night, the safe and energy-efficient LED lights combine with the flowing water to create a truly unique experience. Sculpted from a durable, UV-resistant material, you can choose the finish that best suits your taste and pool environment. And now with two programmable lighting options, you're sure to find the perfect one for any evening by the pool – the alluring FireFX® LED Light fire effect or vibrant IntelliBrite® LED Light color displays.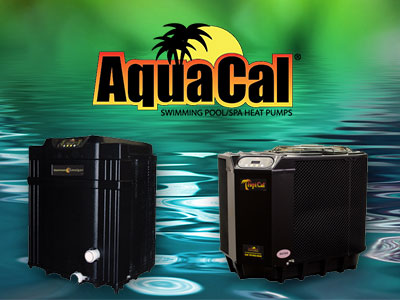 AquaCal is one of the largest and leading swimming pool heat pump manufacturers in the world, offering a variaty of heat pump solutions that are sure to meet heating needs for any pool…